Safari on iPadOS 13 has made some drastic changes under the hood. Here are some of our favorites.
Desktop Experience
Safari on iPadOS 13 reports to websites as being a macOS device. This means websites will always serve the desktop version of their site to an iPad now.
Apple has done a lot of under the hood work to make sure websites that are expecting a mouse to work with touch. For example menus that normally expect you to hover on them to see all the options will expand when tapped on versus taking the action as a click through to the default menu item.
Safari now has a built in download manager. Whether it is images, application files, text documents, etc you can now download the items directly to the Files app to a Downloads folder. If you prefer a different location you can update that through the files app. You can even set your default location as a cloud storage provider.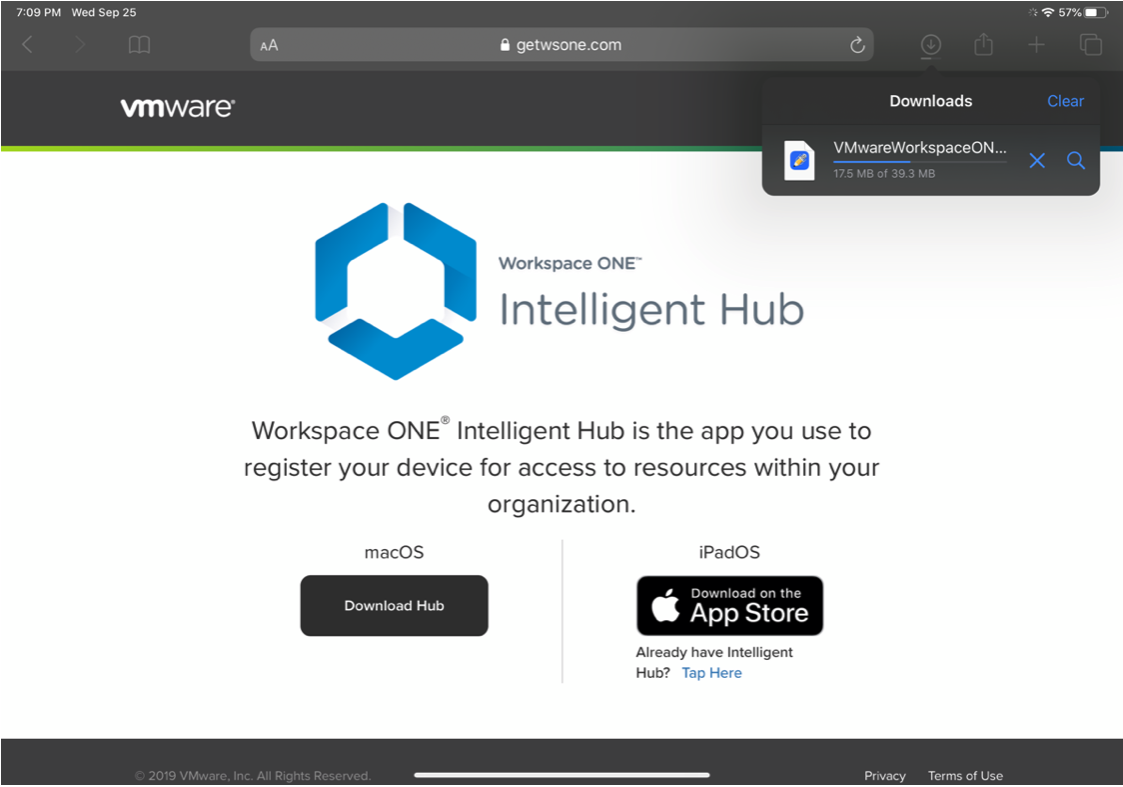 Files
Files now has native support for SMB file shares. As well Files still supports cloud storage providers like Dropbox or OneDrive. Support for external USB devices now works natively in the Files app.
Column view for your files gives you a Mac like way to browser and navigate the file system. Inspector has been updated to show more information on a file such as type, created and modified date and the ability to tag files for easy sorting and finding.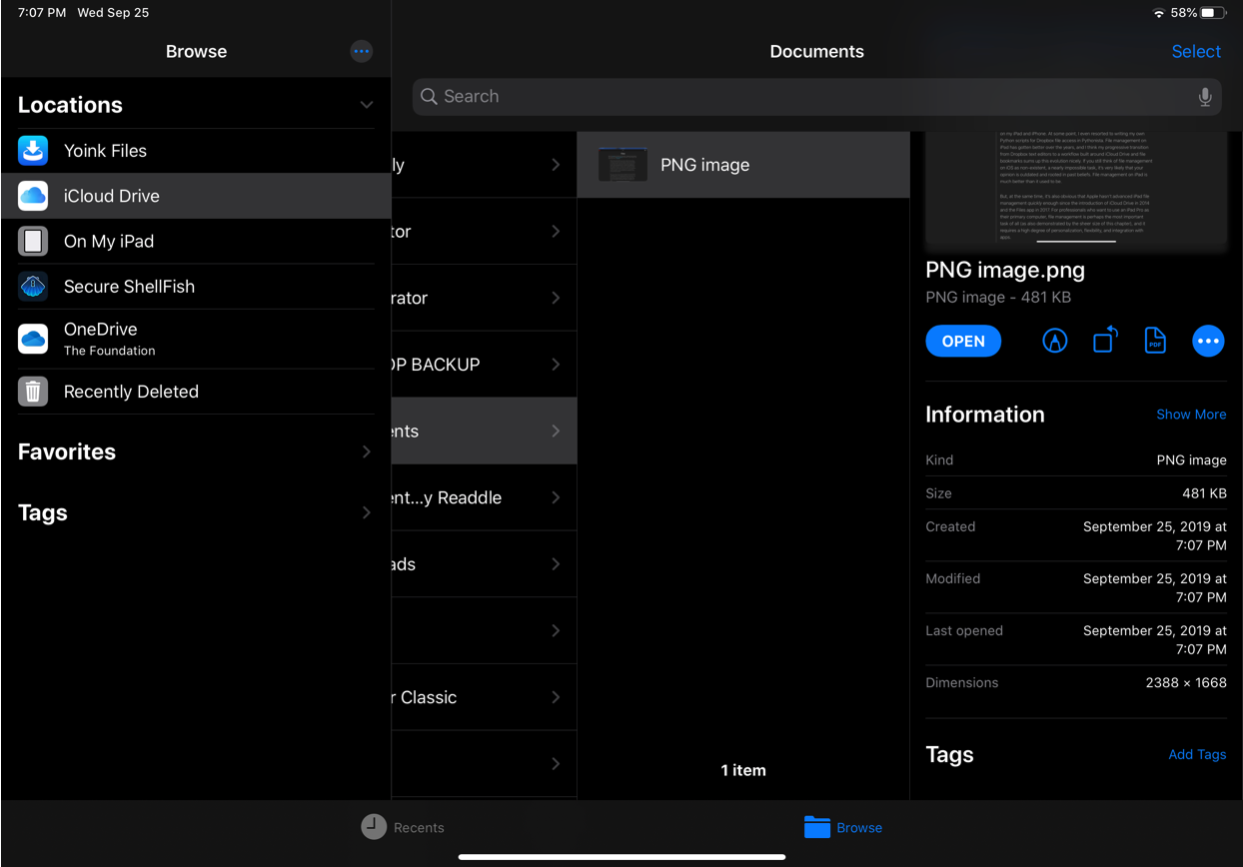 Multitasking and Multiple App Windows
Swiping up from the bottom of the iPad screen reveals the dock. Any application in the dock can be dragged out and placed in split view or slide over. With split view the apps equally take up the iPad screen or you can use the center drag handle to make one larger and one compact size. Slide over lets you swipe in from the right side to reveal a compact version of the app that hovers over the open app. This means you can have 3 apps on screen at once. Multiple apps can be placed in to slide over and you can easily swipe between them with the bottom handle (much like iPhone users can do now).
Applications can now be opened up as multiple windows (provide the app supports this functionality). For example you can open multiple full Safari app windows and easily swipe between them. You can open an individual notes in to their own window. You can take the compose message of the mail app and move it to its own window to easily access the rest of your inbox.
Mouse Support
You can now connect a bluetooth or wired mouse (with the right adapters) to an iPad. Apple considers this an accessibility feature but it works very much like you would expect. If the mouse you connect has multiple buttons you can even program them to do system actions like swipe up the dock, swipe in the Control Center, etc.