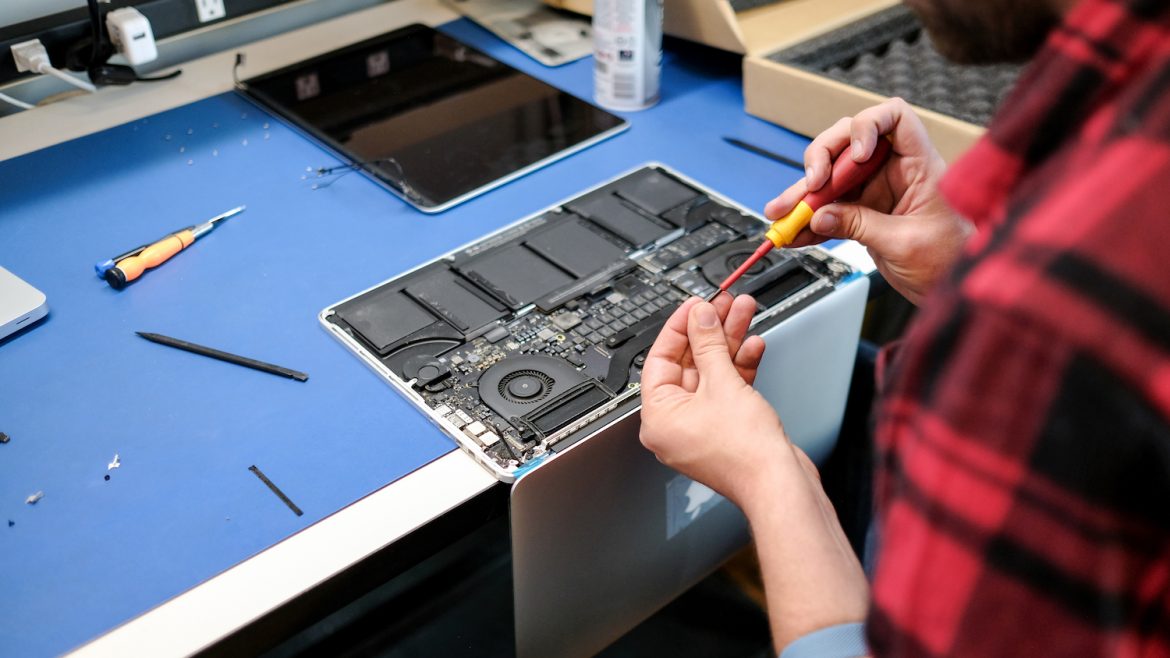 Computer repairs can be costly, time-consuming and you surely have better things to do than wasting time on a downward spiral of YouTube how-tos, DIY repair clips endorsed by the ever-trustworthy "this fixes everything!" commentary, courtesy of @ppleGuru47. Instead, let us help.
As Apple Authorized Service Providers (AASP), we're here for any and all of your Apple computer repair needs – be it a single, one-off repair or ongoing fixes across an entire fleet of workstations. 
Have an internal IT team? Great. We'll happily work with them as they surely have enough going on with the day-to-day needs maintaining your network, with little to no time for the latest "I swear, the coffee spilt itself!" dilemma.
Screen glitches, shoddy keyboard, RAM upgrades, data transfers, slow or even "dead" computer, etc. The issues are endless and frustrating when it comes to any computer repair – we get it, and we can help.
Our Apple Certified Technicians will keep you in the loop every step of the way.
No hidden fees, no obligations. We'll quickly diagnose the issue(s), talk through the options and answer any questions that you may have.
Give us a call (612-465-0700) or send us a note – we'll help you and your team Get Back to Work.